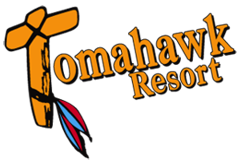 This system is intended to help us interact and communicate. If this is your first time using this board, please read the
rules
. Commercial posts are not allowed.
To reply to those who supply their email address with their posts, remove the *'s in the address and everything in between them.
Subject:
April 24th conditions
From:
Date:
Still solid yet to the east
Still tight around the docks
Starting to break up around the beach
Still fairly solid to the west
Next door bay starting to open
Conditions the past few days have been quite warm and above normal for this time of year. We had a bit of rain last night but temps never dipped below 50F (10C), and today the sun came out with a bit of warm breeze and temps hitting up to 67F (19C). These warm temps from over the Easter weekend and that continue into the middle of the week today have really beaten up the ice. Some of the back bays have opened up with a few that are on the fringe of opening up. The main part of the lake is still pretty solid but the ice is lifting and been changing different hues of grey to white and back to grey again. Forecast is to see some cooler weather coming for the weekend with highs only in the upper 40's to low 50's and lows dipping around the freezing point. So that will slow some of the melt down, but will still be melting. Tomorrow (25th) is the last day to make your prediction, so get your guess in soon!
[ Reply to Message ]