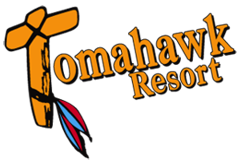 This system is intended to help us interact and communicate. If this is your first time using this board, please read the
rules
. Commercial posts are not allowed.
To reply to those who supply their email address with their posts, remove the *'s in the address and everything in between them.
Subject:
April 17th conditions
From:
Date:
info@tomahawkresort.com
The lake is still pretty solid out there yet. We've warmed up a little bit today compared to the past few days. It was still freezing temps this morning, but the highs got up into the upper 40F's with a strong south wind. Things were starting to melt again. Forecasting for rain and snow showers tonight and tomorrow then cooling off a lot tomorrow night (-12C or 12 F) with cool temps throughout the weekend and through Tuesday. Looks like could be Wednesday before we start seeing some warmer temps again. The lake level is rising though which is causing the ice to flood along the shorelines. According to the lake control board data, levels rose 5" last week and anticipate upto a 2" rise this week.
[ Reply to Message ]