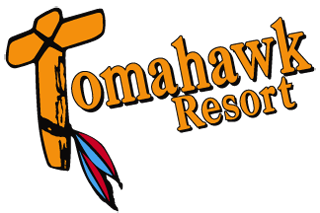 This system is intended to help us interact and communicate. If this is your first time using this board, please read the
rules
. Commercial posts are not allowed.
To reply to those who supply their email address with their posts, remove the *'s in the address and everything in between them.
Subject:
Contest Rules
From:
Date:
Winter is quickly coming to an end early this year, and the Spring melt has already begun. With that, it is time to start our 2021 Ice out Contest! Place your thoughts of when you think the ice is going to be off of Regina Bay and you could win a $50 Gift Certificate towards Tomahawk Resort wear. Simply click the link below to place your entry on the bulletin board under 2021 Ice Out Contest, and entries must specify name, date and time. If you wish to change your entry after it has been posted, simply just post a new entry.
The last entry you make before the deadline will be the only one accepted towards the draw.
The person who chooses nearest to the date and time of the ice going off Regina Bay will be the winner. The draw is for anyone and everyone so tell your family and friends to join the contest!
Entries must be in before 11:59pm Tuesday, March 31st, 2021.
Click here to place your guess!
[ Reply to Message ]