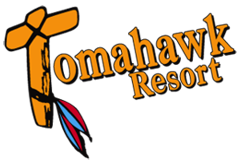 This system is intended to help us interact and communicate. If this is your first time using this board, please read the
rules
. Commercial posts are not allowed.
To reply to those who supply their email address with their posts, remove the *'s in the address and everything in between them.
Rules for Posting Images
This system of posting your images only allows for JPEG files less than 85k in size. Any other file uploaded will be automatically discarded.
This is an outdoor-related site about adventures and activities in the area around Tomahawk Resort. Posts should by nature be about the outdoors and other activities in our area; off topic posts will be discarded.
Commercial sites can only make one post every two weeks. The message should not be a commercial but more the style of a report that contributes to the theme of this board. Arrangements may be made in writing for more frequent posts.
Commercial enterprises making posts must have a website and on that website have a reasonably conspicuous link to http://www.tomahawkresort.ca .
Commercial posts and off topic posts may be reported to the originating ISP according to their terms of service.
Commercial operators may respond on topic; no invitations to visit your site please except in your standard sig..
Posts from commercial sites must supply a legitimate contact information.
Commercial websites will, to their best knowledge, avoid internet spam in all its forms; see the Northern Junction's Anti-Spam section. SPAM in our book includes unsolicited commercial and bulk email, misuse of any newsgroup, and exaggerated use of keywords in any page on your official website or any other tricks intended to manipulate search engines.
Please no personal classified ads.
Spoofed email addresses are not acceptable; non-commercial posts may leave this field blank if desired; however, if you are uploading images we really like and might want to use elsewhere we need to be able to contact you for permission....
This contact information will be stored in the message database and hence should be well protected from routine email harvesting.
We will not resell, redistribute, or use your email addresses on any mailing list of our own. We may directly contact you via email regarding your message.
Copyright: you can only posts images of your own. Your post is a implicit warranty that you are the copyright holder or have the permission of the copyright holder to redistribute the image file.
By posting pictures you agree that we may present it on Tomahawk Resort, our bulletin or message board system. We agree not to use it as stock material for any artwork other than these sites without your permission. We agree not to present these images out of context, i.e. on one of our customer's websites or anywhere else on our sites without arranging this with you in writing. If we use your images on these site we will posted it with credit. We will arrange in writing via email if it is to be merged into other artwork on any of our sites. We respect your copyright.
We reserve the right, without defending our reasons, to remove any post we so wish. In advance these reasons might include profanity, anything off topic, commercials or any other campaign by special interests, copyright violations, etc..
Click here
to return to the previous page.